Instructors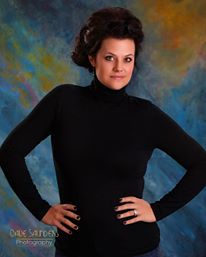 "A dance teacher helps their students find the song in their heart, the beat in their feet and a passion for life." – Author Unknown
Angie Baird, Owner/Director/Instructor/Competition Choreographer
Angie began her dance training at the age of five at Becky's Studio of Dance in Lancaster, OH.  Angie has studied ballet, contemporary, pointe, jazz, hip hop, tap and gymnastics, with an emphasis in ballet and jazz.  As a student, she also competed at national competitions placing high in recognition. Growing up with dance as a constant in her life, she was able to grasp solid technique that now allows her to provide her students with proper education and growth.
Upon graduating from the Lancaster High School, she attended Ohio University where she obtained a Bachelors of Specialized Studies in Interior Architecture and Retail Merchandising with a Minor in Art. While at Ohio University, Angie took many dance courses which included technique, choreography, dance production and dance history.  Angie has over 15 years teaching experience with three different dance schools.  Angie has provided choreography for the Lancaster High School show choir, "The Singing Gales" and was the choreographer for Fairfield Union High School's production of "Meet Me in St. Louis." Angie has also worked with the Lancaster United Brethren Church as the choreographer and director of the liturgical dance team for several public performances. She has had the pleasure to work with well known choreographers Lisa Lansing, Mimi Brodsky Chenfeld and Marlene Leber.  Angie has been a judge at several area talent shows and has won choreography awards at national competitions.  Angie continues her dance education by attending conventions and workshops with the OhioDance master classes.  She is a proud member of OhioDance; a statewide organization that inclusively supports the diverse and vibrant practice of dance.
Angie has a passion for teaching her students how they can express themselves through movement and music. When asked why she teaches dance, she replied, "I breathe dance. Movement is beneficial to everyone regardless of their skill level.  My role in life is to share what means everything to me, dance. I can easily teach proper technique, terminology, posture, etc. but when I watch a student of mine that learns not to care if they make a mistake, not caring who is watching…that truly lets go and falls deep into the movement…it takes my breath away.  I feel accomplished as an educator when someone falls in love with the art of dance."
Angie is excited to begin her 7th season as owner and director of Fusion Studio of Dance and looks forward to another successful year with her teaching staff, students and their parents!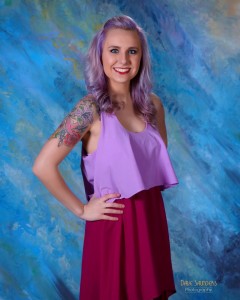 Hallie Thomas, Instructor/Competition Choreographer                                   
Hallie's love of dance began at the age of six in Coshocton, OH where she started her dance training at Miss Jennifer's Dance Studio.  She spent twelve years at her studio as a student learning ballet, pointe, tap, jazz, musical theater, contemporary, lyrical and hip hop. The last seven of those years she was a member of her studio's award winning Competition Team.  With whom she performed before many Cleveland Cavilier's games and twice at Disney World in Florida.   Hallie has also danced in the "Nutcracker" for two seasons and a ballet rendition of "Dracula" with a studio in Zanesville, OH.  During the summers she would participate in the Community Theater childeren's production where she starred in "Stuart Little", "Annie", "School House Rock", "Honk", "Grease"  Before she graduated, Hallie taught ballet, tap, and jazz to beginner students for two years, and there sparked her love for teaching. 
Hallie later attended The Ohio State University where she continued her dance education with multiple instructors and master teachers. She is also an American trained ballroom dancer with Arthur Murray Columbus where she taught private lessons and group classes for a year. Her ballroom training continued the following year with Svelana Iskhakov with a focus on international style. Hallie performed a salsa and cha cha duet in the 2014 Equine Affaire Fantasia finale for two sold out nights of 4,000+ people with her partner Bradley (also an instructor at Fusion).  In the last five years, she has been teaching dance full time, including both children's recreational and competition classes and adult ballroom lessons.  She enjoys watching her students grow as dancers and artists, and is always trying to find new ways to better their knowledge as well as her own.  Hallie recently traveled to LA to take classes and further her dance training with some of the top names in the business today. She loves sharing her passion for dance with all of her students and looks forward to a long future with Fusion Studio of Dance.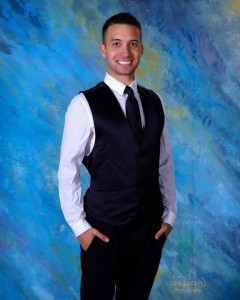 Bradley Ratliff, Instructor/Competition Choreographer
Bradley has a great passion for all aspects of dance; history, music, movement, and culture. He began dancing around 14 years old in Ann Arbor, Michigan where he trained; choreographing, performing and learning new techniques with close friends. He continued to take a dance classes at Eastern Michigan University, continually entering small battles and bouncing around local "crews." Bradley offers an array of hip-hop styles to Fusion students: LA & New York style, crew choreography, b-boy/breaking, krump, isolations, intricate footwork and gliding. His dance career has taken off since becoming a professional ballroom dancer; where he has trained with International ballroom champions and stars from hit TV shows.
Bradley relocated to Columbus in 2014 to begin training with his ballroom partner, Hallie Thomas. Within a year, the duo has had a handful of performances, including a ballroom finale for Columbus's "Equine Affair Fantasia" in front of 2 soldout crowds (4,000+ people).  Bradley's choreography was won top awards at competitions this past season. He is excited to continue to grow as a dancer and help the next generations of Fusion Studio of Dance students prepare for their careers as dancers.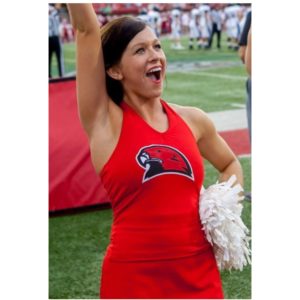 Larissa Kurucz, Instructor
 Larissa comes to FSD with a wealth of acrobatic and cheer experience as she is currently a Capital University Cheerleader.  Her experience also includes cheering for Miami University. Larissa has cheered for over 11 years and taken many tumbling and gymnastics classes  to further her own education. She was invited after her high school cheer career to be an AmeriCheer staff member, teaching junior high and highschool cheer camps. She taught camps for two years while also earning many awards through AmeriCheer such as the "A1 Staff Award" and "Spirit, Sparkle and Shine" award. Larissa is also an experienced dancer with 16 years experience at studios in Newark,  Columbus' BalletMet and our very own FSD. Larissa is eager to meet her new students and hopes for this season to be full of new skills,  increasing technique and of course a ton of fun! 
Abbie is excited to bring her fourteen years of dance experience to Fusion Studio of Dance! She began her dance career at J.A.Z. Dance & More at age three, where she studied ballet, pointe, tap, jazz, lyrical and hip hop. When she was five years old, she started dancing competitively. She has competed at both the regional and national levels. Abbie also had the opportunity to perform in the half time show for the Columbus Blue Jackets. Over the years, she has attended various dance workshops and conventions, where she gained the opportunity to receive additional training by professionals in the dance industry. Abbie has participated in master classes at Ballet Met and in Summer Intensives (focusing on ballet) at The ML Dance Academy. Abbie has substitute taught classes of many different dance genres and was a full time instructor last year, teaching and choreographing routines for ballet and tap classes. Abbie's love and passion for the art is equal to the love she has for her students. It brings her great joy to watch them learn and grow throughout the course of a season!
Julia began dancing at a young age at the YMCA and over her fifteen years of dancing she has studied ballet, pointe, jazz, contemporary, tap, hip hop, and acrobats. She has competed with FSD's competition team for three years and competed in both group routines and solos. Julia has recently branched out in her love of dance by demonstrating her talent outside of her studio. She was recently the lead dancer in the Berne Union High School marching band's 2016 competition show, Pandora's Box. Julia choreographed all of her solo routines used in the show and the band earned many superior ratings in competitions. Julia has also designed and taught production routines for American Royal Beauties pageants. In ARB's 2017 Nation pageant in Sandusky, Ohio,  80 girls – ranging from age 3 to 60, took part in her production number. When Julia's school theater put on the play Annie, she was asked to be the choreographer and instructor for all the plays dance routines. This was a unique experience for Julia because she got to put her own spin on the well known show and teach a group of her peers who had little to no previous dance experience. In addition to choreographing in theater, she has participated and starred in multiple plays with her most recent lead role as Alice in Alice in Wonderland. Julia has been an instructor's assistant at FSD for three years where her responsibilities included leading warm up, demonstrating skills, spotting, and aiding in whatever the instructor required. Through assisting, she has fallen in love with working with kids and helping them make progress in their dance journey. She is very excited to share her love of dance with the FSD students and help guide them in becoming strong dancers.
"The mediocre teacher tells. The good teacher explains. The superior teacher demonstrates. The great teacher inspires." – William Arthur Ward