Competition Team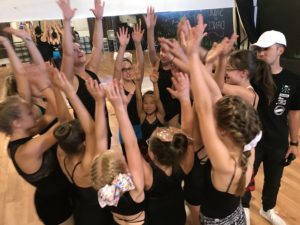 "Coming together is a beginning. Keeping together is progress. Working together is success." –Henry Ford
Our competition team is comprised of students representing Fairfield and Hocking Counties, who mutually share a love of the art of dance.  Being a member of the FSD competition team allows us an opportunity to enhance our expertise in the art of dance, as well as bond together as a team to perform on a competitive level.  In addition, the team members gain self-confidence, leadership ability, and positive self-esteem.
Our team members begin in September by training and preparing for the competition season.   We attend four nationally recognized competitions during February through May and perform in the studio's annual recital production in the spring. As a result of our hard work last year, we achieved many high awards and placed in the Top 10 on numerous occasions. Throughout the year, we also perform at various school and community events.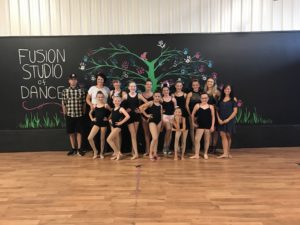 We can't wait to kick off this season and get to work in the studio to prepare for another amazing competition season.  Stay tuned for updates on our team…Go FSD!